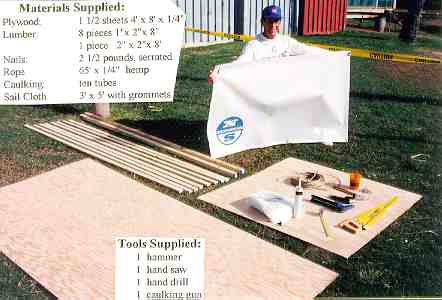 Plywood Cup volunteer Dale Hoffman displays the materials and tools that each team is provided with. Can YOU make a boat with this stuff in two hours?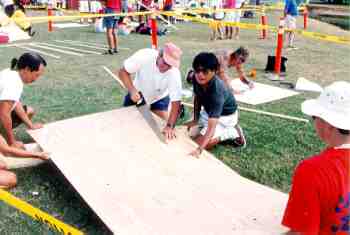 The "trick" to a successful entry is in the design. Remember, you only have one and a half sheets of 1/4" plywood to design your hull with! Also note that all of the tools provided are hand tools. No power tools of any sort are provided.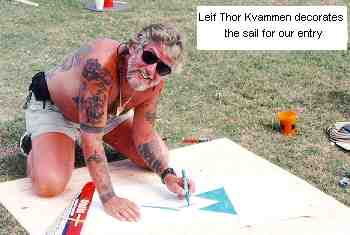 Along with seaworthy qualities, boats are also judged by their appearance.
Here an entrant decorates a paddle with the Waikiki Yacht Club's burgee.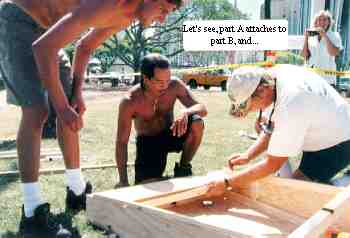 Remember--good boat design incorporates bulkheads,
and a small deck "partners" area to step the mast into.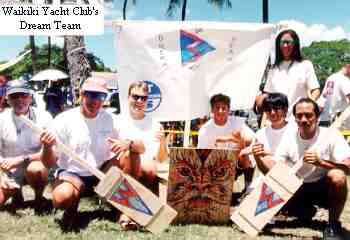 Teams consist of ten members, two of whom must sink or sail with the craft. Appropriately sized life jackets should be brought along for the two "sea crew".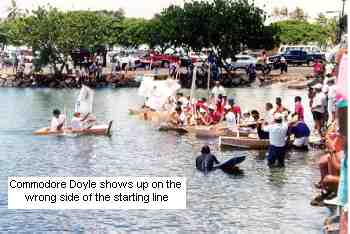 The Ala Wai turning basin configuration provides for great spectator views of the event. Note that the spectators standing on the sea wall get an elevated view of the activities.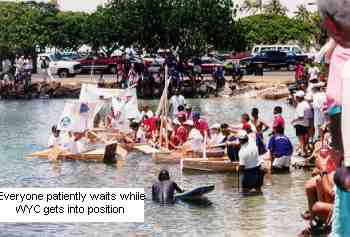 The starting line is held in place by a length of rope.
When it is dropped, the race begins!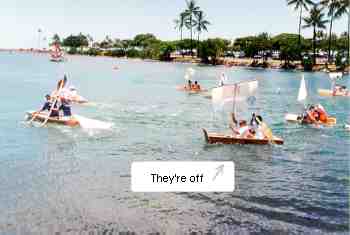 One of the fascinating aspects of this event is that every team starts
with the same materials. The resulting boats and their design, however,
varies considerably from team to team.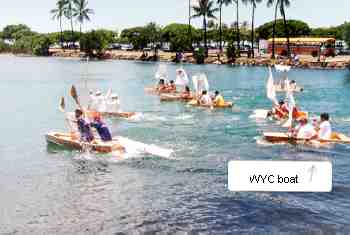 The competition is intense, but the laws of physics and the sea
tempered by the skill of the crew begins to thin the flotilla.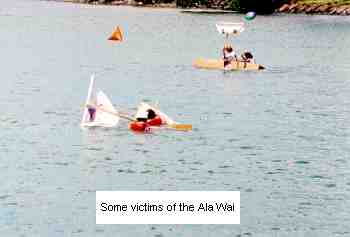 Although everyone finishes, sailing awards are given only to those
boats that finish ABOVE water...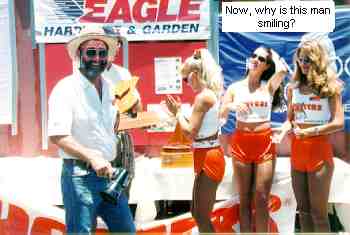 ~ Photos and commentary courtesy of Robert Asakura ~