1. Kelly Slater , 25,
Cocoa Beach, Florida

Four-time ASP world champ. Will probably have sealed his fifth world title by the time you're reading this, thus breaking the record set 15 years ago by Mark Richards. At Pipeline, Haleiwa or Sunset, pressure on or pressure off, Slater loves to perform before a live audience. The Man to watch--in Hawaii, and everywhere.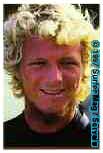 2. Shane Beschen , 25,
San Clemente, California

A California native who spends as much time as he can on Oahu's North Shore. Values great waves and great surfing over points and contest results. Showed phenomenal tube-riding skills at Grajagan this year. In Hawaii, he's dangerous at any break, in any conditions.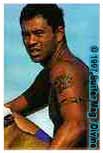 3. Sunny Garcia, 27,
Waianae, Hawaii

Has seen the glory and the gore of the Triple Crown. Pipeline sent him to the hospital in 1992, though he still managed to win the Triple Crown title (his second), if not the contest. In 1996, came to Hawaii rated No. 1 in the ASP rankings, but Pipeline turned its back on a native son, denying him a deserved world title. Good times, bad times, Sunny has had his share. Always a contender.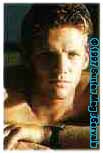 4. Luke Egan, 27,
Newcastle, Australia

Call him a late bloomer. Has hit his stride at an age when many pro surfers start talking about retiring. His fourth-place finish last year was his best ever, and his victory in serious surf at this year's Quiksilver G-Land Pro was his first WCT win. Relishes the advantage his size (195 pounds) gives him in Hawaiian power. Will be looming if it's big and booming.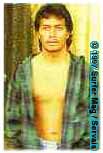 5. Kaipo Jaquias, 25,
Hanamaulu, Kauai, Hawaii

A true Kauai boy. Walks softly but wields a giant stick, particularly in Hawaiian waters. Returns to the North Shore with fond memories of last winter, when he won the Op Pro at Haleiwa and claimed his first Triple Crown title. Did it for his family first, Kauai second and Hawaii third. He'd love to do it again.

6. Taylor Knox, 26,
Carlsbad, California

As hungry as a tiger shark, and about as confident. Known for his style and power, particularly at Sunset. Probably has the most rigorous training program of any pro on the tour. Loves to compete--in and out of the water. Nickname: Bonehead. We're not sure why.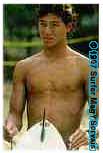 7. Kalani Robb, 20,
Kapolei, Hawaii

An Oahu native. Spent his formative years prowling the coast between Sunset Beach and Haleiwa. As comfortable along the North Shore as the rest of us are in our own beds. Has had moments in his backyard--a perfect 10 at the 1995 Pipe Masters, to name one. But he's yet to win a contest here.

8. Matt Hoy, 26,
Newcastle, Australia

The Viking. A wild, swashbuckling Aussie animal. Attacks waves like a punker in a mosh pit. Enjoying the best season of his eight-year career without diluting any of his larrikin charm or busy social schedule. Loves mid-size Sunset. Sure to charge if the surf comes up.

9. Michael Rommelse, 30,
Avalon, Australia

A quiet achiever. Brilliant at Pipeline. Comfortable and experienced in most North Shore conditions. Powerful style. Often compared to Tom Carroll--perhaps the greatest Pipeline surfer ever. No doubt would love to live up to the legend.

10. Rob Machado, 24,
Encinitas, California

Written off for years as too light and lightweight for Hawaiian conditions. Then proved himself at the 1995 Pipe Masters (see "10 Greatest Moments," page 14), with one of the greatest heats in the history of professional surfing. A serious contender at Pipeline.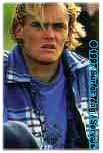 11. Todd Prestage, 25,
Wollongong, Australia

Fast, nimble, wildly loose and flexible. Has taken on the polish and creativity of the New School Americans (Slater, Machado, Dorian, etc.) and blended in a certain Aussie recklessness. Hungry for a strong result in Hawaii.