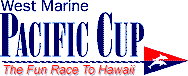 Almost LIVE - direct from
KANEOHE YACHT CLUB
Scroll down for the latest update

First to finish at 23:38 HST, July 8th in The West Marine Pacific Cup,
Roy Disney's PYEWACKET
with an unofficial elapsed finsh time is 6 days 8 hours and 23 minutes.

ALOHA & CONGRATULATIONS - GOOD JOB!

Hoisting the Victory Flag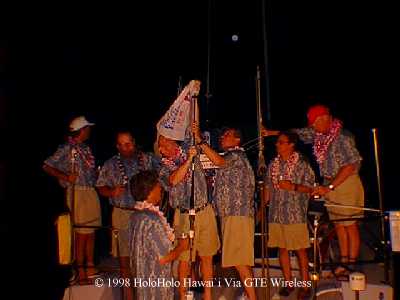 Roy Disney & Crew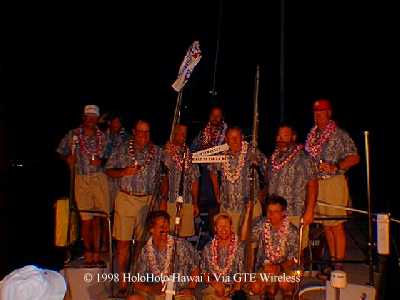 Well... we were within 7 mins of ETA, ya know!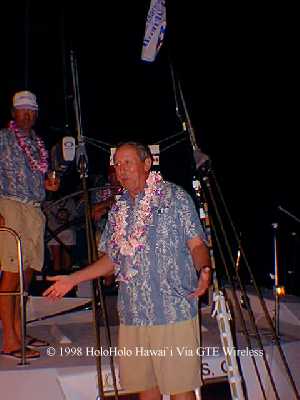 the Mai Tais flowing and leis a lei'n!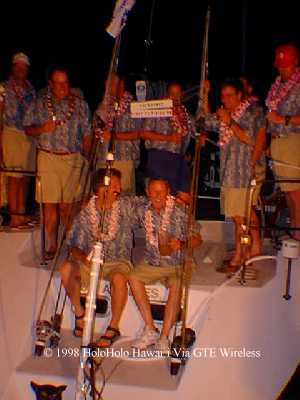 Roy with Cy Gillette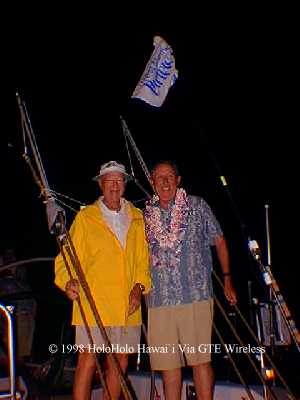 Stay tuned to this page for LIVE reports from Kane`ohe Bay!
Next "almost live" report: Bay Wolf has landed!

Note: Much higher quality prints of these pix can be had
Email your requests
---
"So You Wanna Have Some FUN?"
Long Term Mooring for Pacific Cup Participants

Hele On to Kaneohe Yacht Club
HoloHolo Hawai`i Ocean Sports News
Last Modified: Friday - 19980710.09:49 EDT