ALOHA, E Komo Mai - Welcome to Kane`ohe
In from the darkness...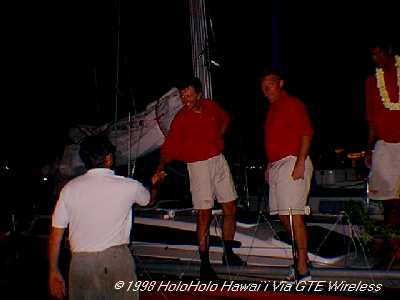 You better have lei's for us, pal!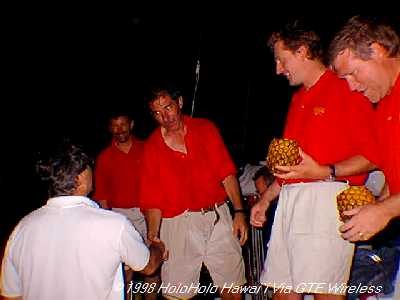 No.. I'm not the lei girl !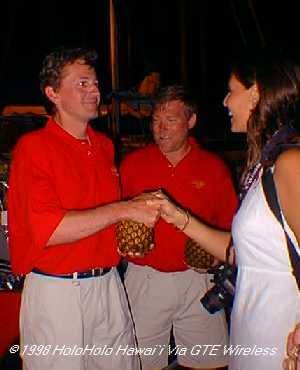 getting down to business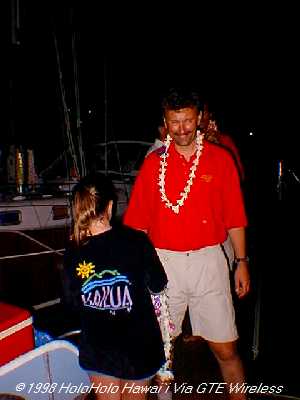 Now this is what getting lei'd is all about!!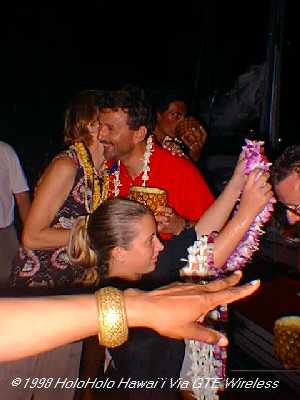 Did somebody call for more Mai Tai's??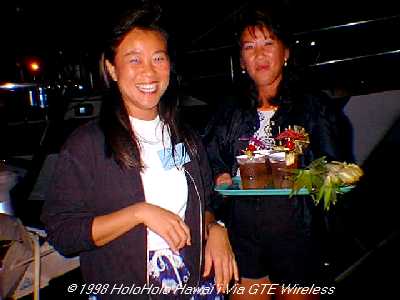 Here's a guy who looks glad to be here....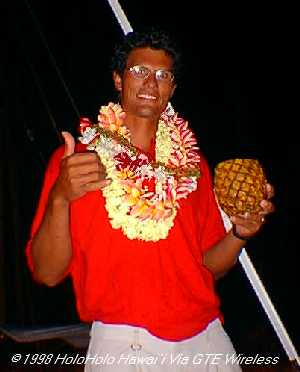 As the last of the crew is adorned with flowers..
probably a good thing, too - after being on that boat for a week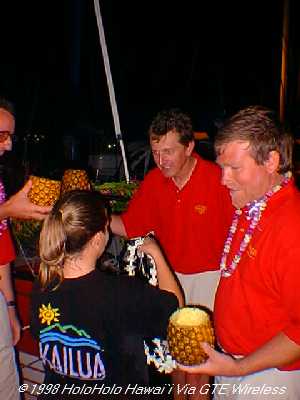 The Perestroika Crew....
and you know what they say?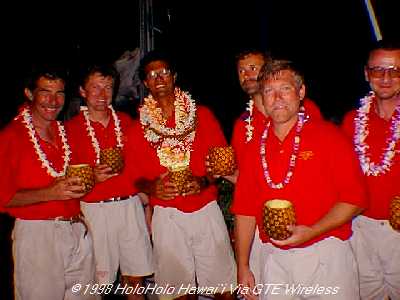 The crew that races together, Mai Tai's together!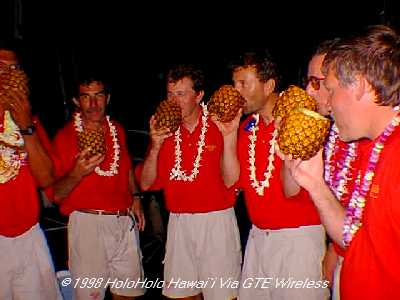 Are you sure you're not the lei girl??