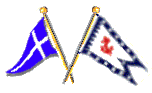 Espirit (15th in)
Arriving Diamond Head Light at
22:28:14 HST Monday July 12, 1999
With elapsed time of:



Prev Arrival ~ Next Arrival ~ More Arrivals ~ Latest News ~ More News

Esprit's welcoming committee... at appx 6pm
after working in the hot sun setting up since about 330....

and Esprit's same welcoming committee - still going strong... at appx 11pm
talk about the Energizer bunnies! and then - just to add insult to injury ?
there was a full-ON cloudburst, just as the boat pulls up to the dock!!
which... ahhemmm.. is why there isn't many pix for this bunch...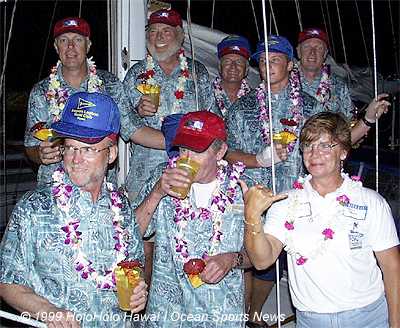 and Finally... The Espirit Crew
Next Arrival
ETA Logs ~ First to Finish ~ More Arrivals ~ Latest News ~ More News


HoloHolo Hawai`i Ocean Sports News
Last Modified: 19990711. HST Sunday
Copyright © 1999, and produced online by
HoloHolo Internet Publishing, all rights reserved