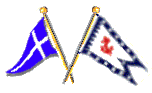 Bolt (29th in)
Arriving Diamond Head Light at
06:28:13 HST Sunday July 11, 1999
With elapsed time of:



Prev Arrival ~ Latest Arrival ~ More Arrivals ~ Latest News ~ More News

Bolt bio-page

The Bolt Crew - right ON!.. you guys ARE still here...
thot maybe you Bolted like Sweet Caroline ;)

the photo session begins.....

seems most of the hosts for this one have bolted to, eh?
so.. what happend to the rest of the Makani Kai Marina crew?
still sleeping and/or off to work, huh? - prolly not a bad idea...
ole lektrode (yerz truly ;) aka The Paparazzi may hafta try some of that today, too..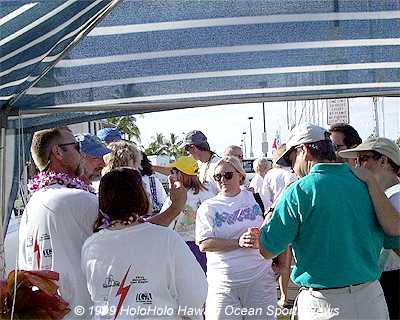 and now for The Stories.... gotta git tho - maybe by 2001 we can do audio, huh?
well.. just 2 more to go - they finally found Vapor, due in on Saturday
with the Prestigious Title of Tail End Charlie and Apollo 5 at 1600 (eta), who'll be the:
Next Arrival
ETA Logs ~ First to Finish ~ Latest Arrival ~ Latest News ~ More News


HoloHolo Hawai`i Ocean Sports News
Last Modified: 19990715.0959 HST Thursday
Copyright © 1999, and produced online by
HoloHolo Internet Publishing, all rights reserved