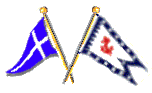 Front Runner (4th in)
Arriving Diamond Head Light at
05:51:45 HST Sunday July 11, 1999
With elapsed time of:



Latest Arrival ~ More Arrivals ~ Latest News ~ More News

Front Runner bio-page

so... back to TransPac Row - with a whole 1:15 of sleep
and of course it was raining in Paradise this morning!
tho FrontRunner does look good under a rainbow, eh?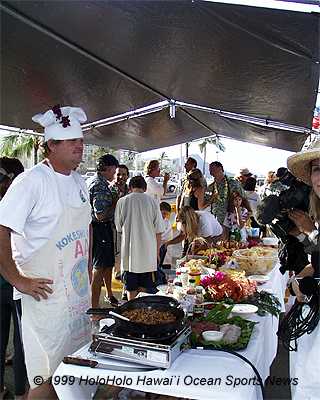 now... let's have a look at The Spread here - hosted by "The A Team"
and is The Chef ON IT this morning - or what?

Rob swings into action...

we fergot WHO!!???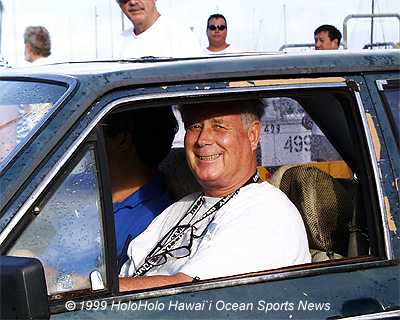 Waikiki YC's Phil 'the dripper' Drips rolls up in his chariot
Phil is our resident sail/racing guru, who makes sure the courses are
good n fast for Hawaii Yacht Racing Association events

FINALLY!! somebody strikes a pose for The Paparazzi
snapping pix of you Rock Star types ain't all glamour, ya know!

then The Chef gets in on the act - GREAT lookin Mai Tais, eh?....
by the looks of things, #2 from left must be empty already...

The Chef springs into action and his fish tacos are a big hit!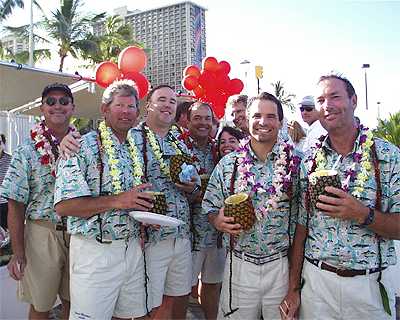 OK - here we GO! - "the one hand-grenade" shot: The Front Runner Crew
figgered if eye waited long enuf, you guys would school-up again
don't look at me fer Mai Tais - I'm just an innocent bystander...
well... at 0700 anyway - but Grand Illusion will be in after lunch
and the Paparazzi will be back for more!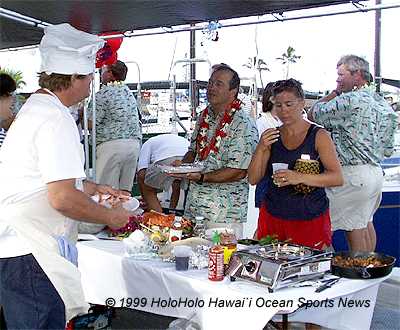 The "A" Team is really WOW'n em here...
Eating right out of yer hand, eh Chef?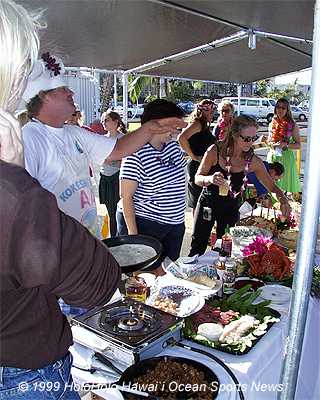 is this guy Flamboyant, or what?!
you got Tall Mary mesmerized and taking it all in, on our left there....
Next Arrival
ETA Logs ~ First to Finish ~ Latest Arrival ~ More Arrivals ~ Latest News ~ More News


HoloHolo Hawai`i Ocean Sports News
Last Modified: 19990711.1039 HST Sunday
Copyright © 1999, and produced online by
HoloHolo Internet Publishing, all rights reserved