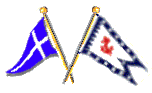 Grand Illusion (6th in)
Arriving Diamond Head Light at
12:52:27 HST Sunday July 11, 1999
With elapsed time of: WINNER on Corrected Time (official)



Latest Arrival ~ More Arrivals ~ Latest News ~ More News

Grand Illusion bio-page

Just missed these guys getting off the boat...
but what a KICKIN party!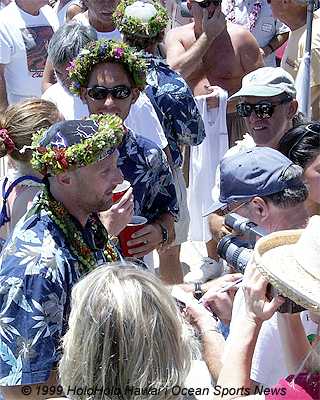 since the Victors dispersed into the crowd, going for
as many of em as can get, where-ever can get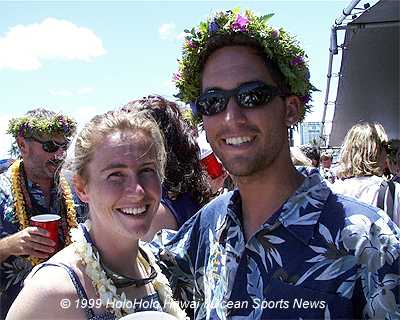 now here's a couple happy campers.... great party, eh?

Waikiki YC's Kevin Meechan aka 97's TPYC HNL Cmmt Chmn
Hawaii Yacht Club's Sherry Vann and WYC's Ty Pryne, just off GI

"The Pit Crew" from Chart House Restaurant, responsible for this riot..
along with the Tiare Crew & Lahaina YC
these guys were really kranking out the F&B's...
in spite of their organized and efficient appearance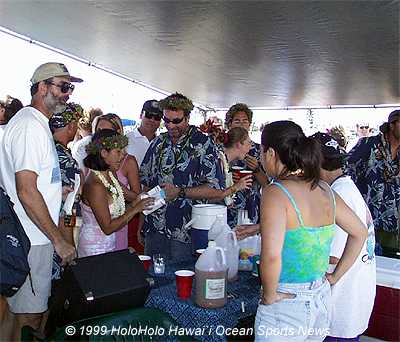 another sign of party-proficiency - The Tent
as the sun was BBQ'n the crowd as fast as the crowd was doin the barbie

now here's an interesting shot...
we got Ellen Miller here - snappin the GI guy for the Hawaii YC Bulletin
let's get in a little closer, eh?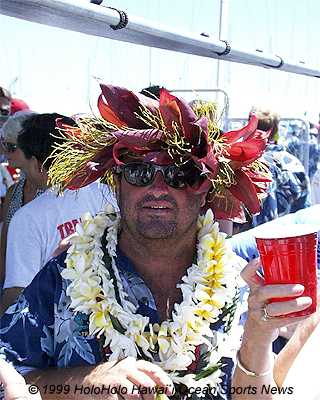 there! - howz this for "the weather-beaten mariner" look??
obviously showing the tell-tale signs he's been leid & Mai Tai'd into submission...

as close as we got to the whole Grand Illusion Crew in one shot
this one courtesy of Good ole Rob
Next Arrival
ETA Logs ~ First to Finish ~ Latest Arrival ~ More Arrivals ~ Latest News ~ More News


HoloHolo Hawai`i Ocean Sports News
Last Modified: 19990711.2241 better late than never HST Sunday
Copyright © 1999, and produced online by
HoloHolo Internet Publishing, all rights reserved