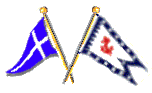 Tango
Arriving Diamond Head Light at
09:08:06 HST Wednesday July 14, 1999
With elapsed time of:



Latest Arrival ~ More Arrivals ~ Latest News ~ More News

Tango bio-page

almost missed these guys too... but hey!.. 3 out of 4 ain't bad, eh?
hmmm.. wonder what happend to the updates on the ETA Logs ??
should have been able to snap em when they came in... huh...

Oh!!... so _that's_ what happened.....
Psssst!!!... hey... Walt..... you still alive, or what?
hey... this doesn't look like a bad idea, considering that
we've been at this for daze on end now, avg'g MAYBE 2 hours shut-eye a nite
and never mind the Mai Tais....

meanwhile... back at The Ranch, (aka The Ilikai Hotel)
we can see signs of the invasion of sled people...
another good one that's close by is the Hawaii Polo Inn

things are looking pretty good up at The Lighthouse too...
hey! - did anybody find my shades up there???

Nice Day up here today, Winds were honkin along pretty steady at 20 or so (at noon)
and you can see that the Weather is just about purrfect for a boat race
still no sightings of Vapor or Sweet Caroline tho (as of noon)

no, I'm not here to relieve you guys, just gittin my shades
but has this been a loooog week, or what?

The TransPac Finish Line, here at Diamond Head Lighthouse
if you clik on the photo here, you can get a closer-up view
and no, that's not a TPYC boat??, just some other lucky buggah
out on a rather nice day for a sail (but it was a little after noon at this point)
Next Arrival
ETA Logs ~ First to Finish ~ Latest Arrival ~ More Arrivals ~ Latest News ~ More News


HoloHolo Hawai`i Ocean Sports News
Last Modified: 19990714.1319 HST Wednesday
Copyright © 1999, and produced online by
HoloHolo Internet Publishing, all rights reserved